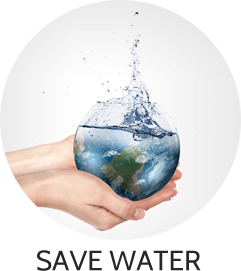 About GAITSU™ ENGINEERS
Every company big or small needs to look into water conservation. The need of the day is "SAVE WATER".
We at GAITSU™ ENGINEERS have the expertise in removing all types of floating waste oils and enhancing the life of coolants/degreasing solution or any other aqueous or aqueous based solutions. Years of focus and dedication, continues to be on our technology and core product line Oil Skimmers, Oil water separators (COALESCER), Coolant recovery and reconditioning systems, etc.
Our equipments can suite the most diverse and demanding applications in :
Steel
Machine tools
Cnc machine
glass canning
edible oils
monitoring walls
automotive
food processing
waste water plants
Ponds Etc.,
GAITSU™ equipments can efficiently remove all petroleum-based oil, fats, greases and oily wastes as well as animal and vegetable oils that float on the surface of aqueous or aqueous based solution day after day, with virtually no supervision or least maintenance and that's because we know our industry and build a product that will last and perform to your expectations.
We look forward to helping our customer's in Recovery and reusage of aqueous based solutions, provide Coolant monitoring and management services; Setting up of new innovative solution for any of our customers complex problems.